The vending machine in our lunch room is notorious for taking your money and teasing you with a bag of chips dangling from the slot where it should drop. I suspect there's a pretty high, 20%-ish "you aint gonna get what you want" rate on this clearly aging food dispensing unit. (Vending machine in lay terms) Sometimes shaking works, but we've heard that humans don't always win in these situations.
A few times a week there's usually a typical post-it note venting displeasure to the vending machine guy over the loss of money. Yesterday there were a lot of these, and I found this one in particular to be really funny.. largely because the evidence is overwhelming.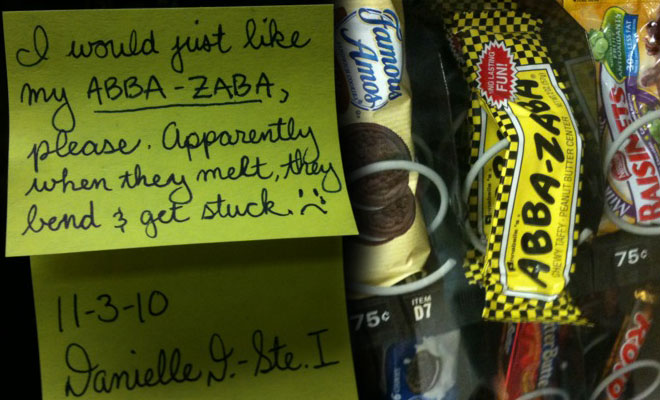 Well, Danielle.. I don't know who you are but I hope you are one day reunited with your ABBA-ZABA, we feel your pain.